I am angry with Moody Radio. They don't follow John MacArthur's rule. Yes, today I was listening to inspiring and well-evinced Bible study, but Moody didn't warn me! Nancy DeMoss Wolgemuth was teaching. John MacArthur has warned me about women preaching and teaching. Oh, the shame.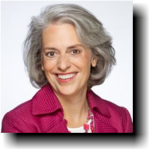 Why didn't Moody remind me in advance that I'd be learning from a woman! I am a man—I've got nothing to learn from them—unless their name is Hannah, Deborah, Lois, Eunice, Mary or June. Moody needs to be more careful about women preaching and teaching. Paul makes it quite clear women are to cover their heads when prophesying, or teaching.  And, when they're on the radio, who can tell if they're appropriately garbed?!!!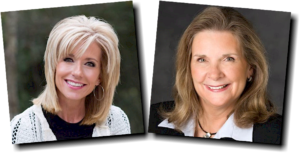 Furthermore, Beth Moore and Janet Parshall are on Moody as well. We need advance warnings, Moody! Our fragile male egos need not be savaged by their wisdom. Everyone knows if you don't have one of those things (you know what I'm talking about), then you can't baptize, preach/teach, or exert influence. On behalf of my gender, I apologize for Moody Radio.
When asked about this entry to The Scoop, a pastor friend of mine said this:
…it really disturbs me that we've become so sidetracked in Christendom talking about something as meaningless as "Who should preach the Gospel." It just once again reminds me that the greatest threat to the church is not from without, but from within. "If you bite and devour each other, watch out or you will be destroyed by each other." (Galatians 5:15)

Let us neither bite nor devour.